Legislation Affecting Lean Urbanism
The legislation enabling building codes and other targets of Lean Urbanism is often inspired by straightforward protection of health, safety and welfare, but then comes to serve many other purposes. Environmentalists have sought for many years to reform codes for new buildings to allow greater innovation, and Smart Growth advocates have worked since the '90s to reform building rehab codes. In some ways these efforts have been very successful, while in others they have left in place many impediments to a certain scale of development. This scale of development occurs in the inner city and in severely damaged suburbs and rural villages, and becomes more valuable to a locality when the market for larger-scale development disappears and is very sensitive to cost, delay and complexity. Additionally, legislative interventions are necessary to remove regulatory barriers that inhibit robust development at this scale. The method for identifying appropriate legislative adjustments to the building codes can be applied to other regulatory scenes which interfere with the revitalization of neighborhoods.
DRAFT – PAPER IN PROGRESS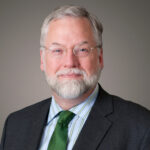 Dan Slone is a partner in the Richmond office of the international law firm McGuireWoods LLP. He represents property owners and localities developing innovative new land use strategies for more sustainable developments and open spaces, and he counsels product manufacturers regarding the unique opportunities and impediments facing green products. Over the last decade, Dan has represented numerous national and international nonprofits such as the USGBC, the Congress for the New Urbanism, the World Green Building Council and EcoDistricts. He serves on the boards of several nonprofits, including the Congress for the New Urbanism, the Form-Based Codes Institute, and Bioregional North America (One Planet Communities). In 2008 Dan and co-author Doris Goldstein wrote A Legal Guide to Urban and Sustainable Development for Planners, Developers and Architects. In 2007 the ULI published Developing Sustainable Planned Communities, which includes Dan's chapter, "Maintaining Sustainability." In August 2009 the ABA released Green Building and Sustainable Development: The Practical Legal Guide, which contains a chapter Dan wrote. Dan has written chapters on energy and legal arrangements in a book on eco-industrial development and a chapter in a recent book entitled Sustainable and Resilient Communities. He has numerous other publications, and speaks internationally on urbanism, sustainability, resilience and adaptation.